Introduction
After years of playing the game Territory Conquest and multiple tournaments I will explain the strategic applications used to understand, and play territory conquest.
This introduction to territory conquest will go over the controls and mechanics before proceeding to basic strategy.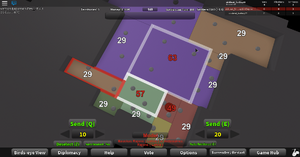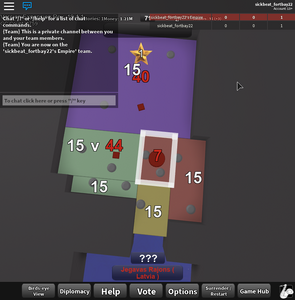 Game-play
Territory conquest consists of many individual mechanics that must first be understood to correctly play, and understand what is happening in the game.
Controls
q/e - Troop Movement ( click numbers to change amount sent )
click - Territory Selection
shift + click - multiple territory selection
hold click + drag - area selection / box selection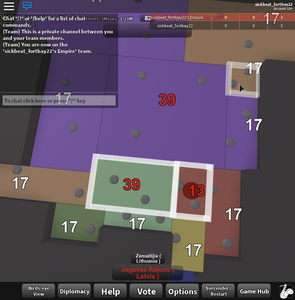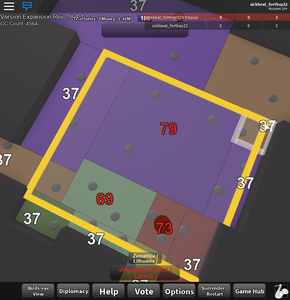 z - deselect
[ c - auto reinforce ] - Read basic - advanced strategy
q - retreat (Individual armies)
r - donate land
Mechanics
Territories reinforce every 10 seconds
When colliding, armies will skirmish and will not be retreatable
If of the same province, neutrals will attempt to reclaim lands
------------------------------------------
This guide is divided into three parts -
Introduction --
Basic Strategy :
☀http://territoryconquest.wikia.com/wiki/Complete%20Guide%20To%20Territory%20Conquest%20-%20Advanced%20Strategy?flow=create-page-contribute-button&veaction=edit&tracked=true
Advanced Strategy:
☀http://territoryconquest.wikia.com/wiki/Complete_Guide_To_Territory_Conquest_-_Basic_Strategy